How and What to Measure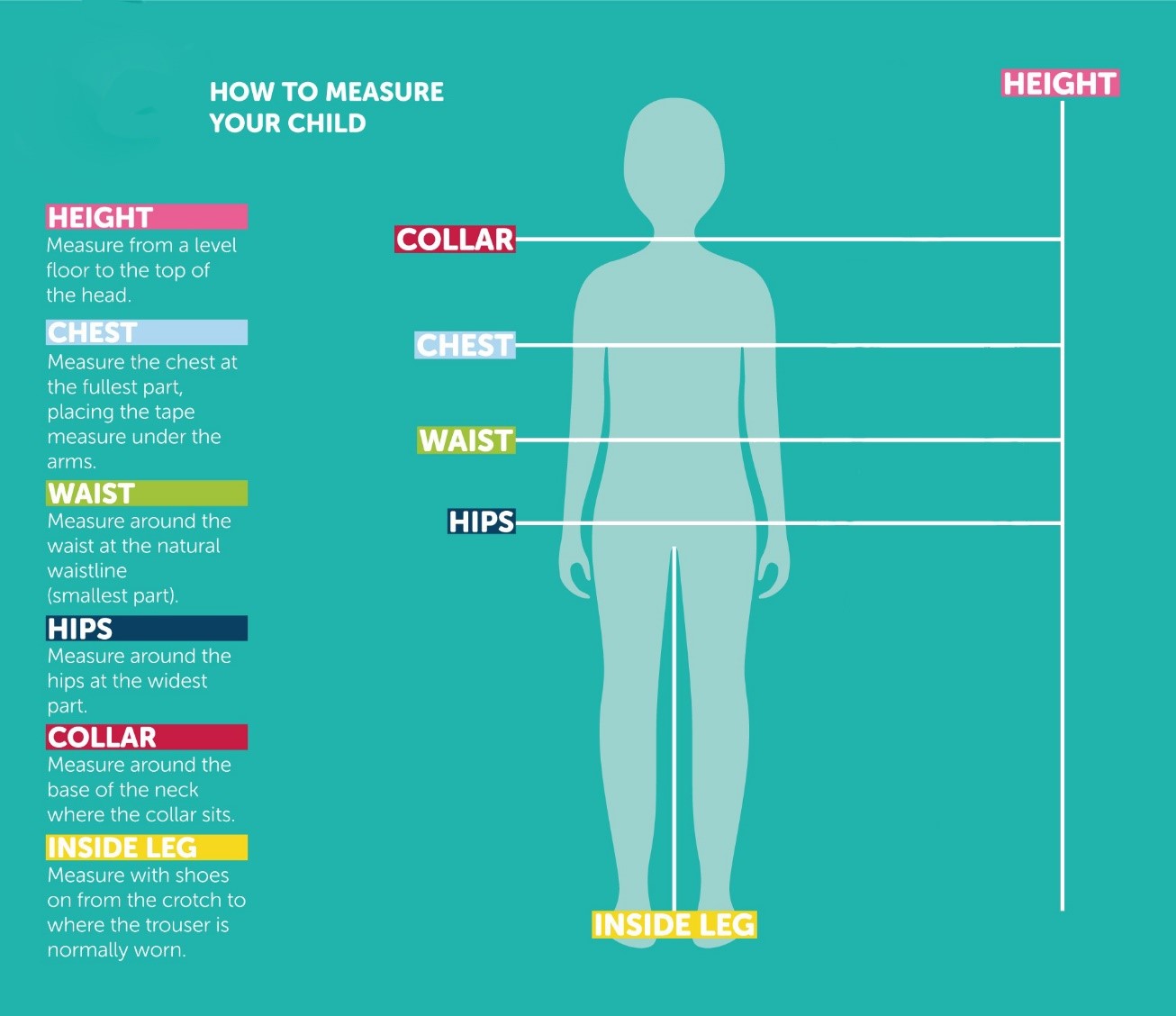 Make sure you son is not wearing bulky clothes and use a tape measure to follow the advice below.
Height
Stand without shoes and feet together with back against a wall. Measure from the top of the head to the floor.
Collar
Measure around the base of the neck, inserting two fingers between the neck and tape to allow growth.
Chest
Place tape close to underarms, measure chest at fullest point with arms by the side.
Waist
Measure around the natural waistline or measure across an existing pair of trousers and multiply by two.
Inside Leg
Measure with shoes on, from the top of the inside leg (crouch) to the bottom of leg, where you would like the trouser length to finish.